Note: these photos were taken before the deck railings were completed. Spindles and wires have been added to protect from falls without obscuring the views.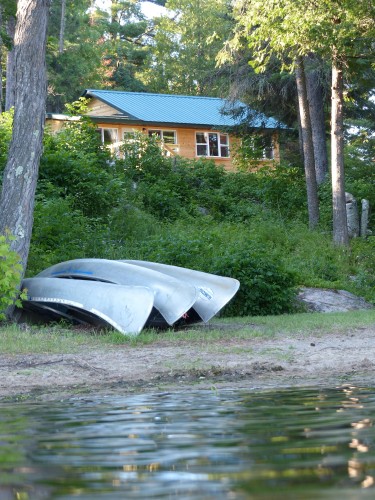 The cabin sits just above White Iron Lake, where canoes and other boats are available for your use.
Front of the cabin provides windows, deck, and glider to enjoy the view.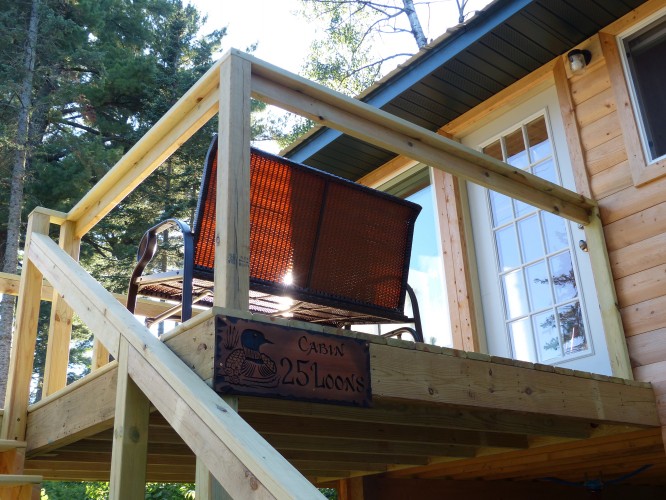 The deck gets lots of sun through the day.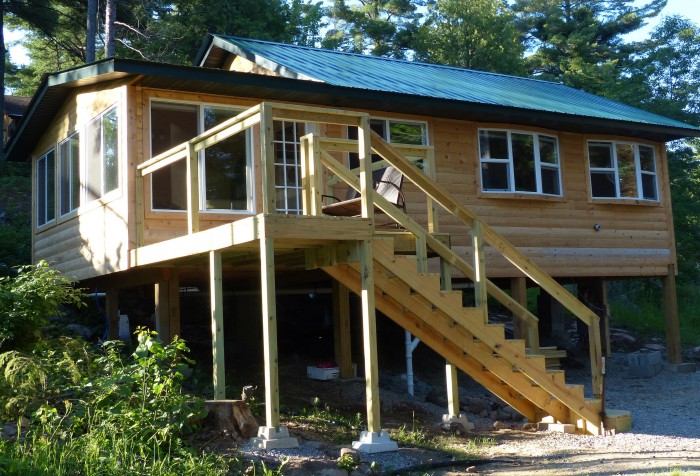 The three season room, at left, has large windows on the front and side walls. Privacy is easy to get by lowering the blinds which provide soft light.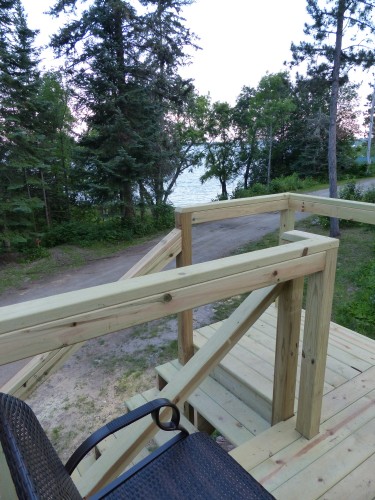 Deck with glider overlooks White Iron Lake.
The octagon and bow windows provide excellent views of the surrounding trees.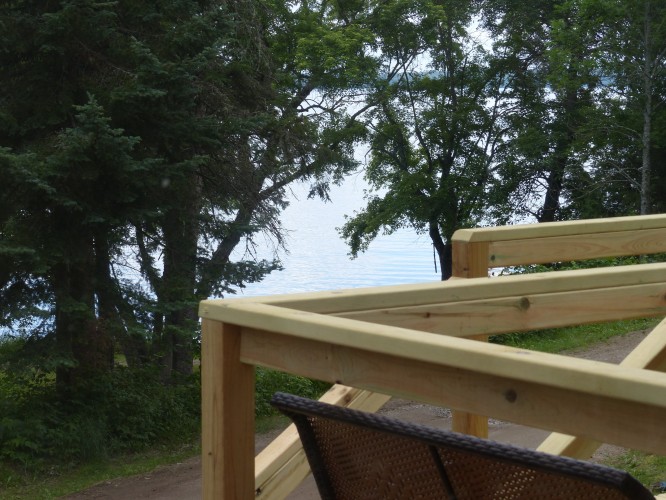 White Iron Lake is a short stroll from the cabin.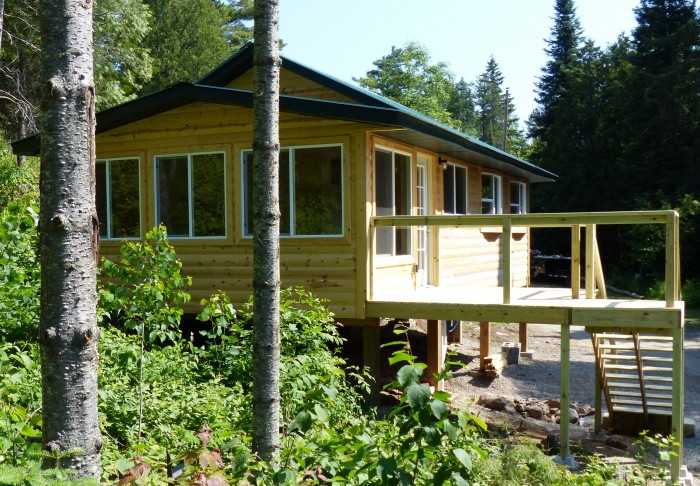 The windows of the 3 season room cover the corner of the cabin.
The front of the cabin has lots of windows including a large picture window and two bow windows. Even the door is mostly glass.